You are hereWelcome to Kingston
Welcome to Kingston
---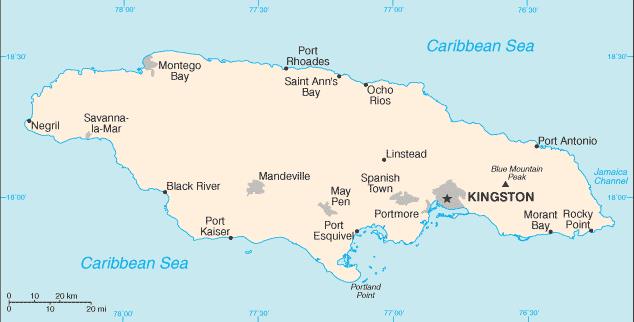 Kingston, Jamaica's capital, lies on the fertile plains of Liguanea (pronounced Lig-a-nee — an ancient Arawak Indian name) between the cays and banks of the eastern coast and the towering Blue Mountains. In this picturesque setting has grown a city of over half a million people: a bustling, sprawling city which is a place of deep and striking contrasts.

Kingston is not the sort of resort paradise to be found on the north coast but it offers a great deal more to the traveler who seeks to gain more than a sun tan from a holiday in Jamaica.

Jamaica's first capital under the Spanish occupation was at Spanish Town, some ten miles inland, whereas the island's major centre of trade was at Port Royal at the edge of the harbour which is the seventh largest harbour in the world.
After a series of disasters at Port Royal in the 17th century, including the tragic earthquake of 1694 and a subsequent fire, traders began to settle on the mainland and established the original township of Kingston which grew enormously in importance as a port.

Today the original waterfront area along Harbour Street, once redolent with the aromas of colonial West Indian trade in rums and spices, has been re-developed and shipping has moved out to Newport West, adjacent to the extensive Kingston Industrial Estate.

A great deal of Kingston is pure shanty town, but again one sees striking contrasts, especially in New Kingston, situated between the teeming downtown and mid town areas and the fading but still gracious suburbs of St. Andrew. New Kingston is a business area which embodies the best of modern tropical town planning, graciously combining high rise buildings and well-groomed gardens with the soaring Blue Mountains as a backdrop